Home | Peek Electronics | Peek Fireworks | Peek Helicopters | GCHQ Competitions | Enigma Machines
Firework Code | Firework History | Firework Championships | Firework Firing Systems | Firework Exam Test Paper | Firework Categories & Classification | BPA Firers Register
Firework History
The Gunpowder Plot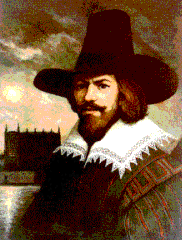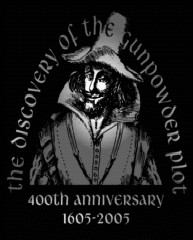 Guy Fawkes real name was Guido Fawkes. The son of Edward Fawkes, the proctor and advocate in the constituary court of York, Fawkes was born in the Stonegate district of York and Baptised at St. Michael-le-Belfry in 1570. Fawkes had two younger sisters called Elizabeth and Anne.
Firework History
There were 13 conspirators in total, their names were:
Robert Catesby, Thomas Wintour, Robert Wintour, Jack Wright, Kit Wright, Thomas Percy, Guy Fawkes, Robert Keyes, John Grant, Thomas Bates, Ambrose Rookwood, Francis Tresham and finally Sir Everard Digby

On the night of October 26th, an anonymous letter was delivered to a Catholic Peer, Lord Monteagle. This letter warned him not to attend the opening of Parliament on November 5th.
The transcription of the trial of Guy Fawkes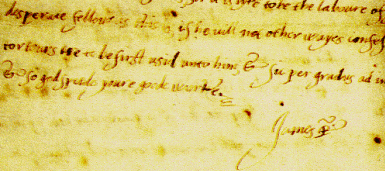 This letter is believed to have been sent by Francis Tresham, one of the co-conspirators. Lord Monteagle took the letter to Robert Cecil, the Earl of Sainsbury, who was James' first minister. Sainsbury decided that striking at the last minute would achieve the best results.
Firework History
Fawkes attended St. Peters school in 1578 where he may have been influenced by the headmaster, John Pullen a man later named as a suspected Jesuit. John and Christopher Wright also attended St. Peters.

After his father died in 1579, his mother Edith remarried into the Catholic Bainbridge family of Scot ton. It is still believed that his stepfather influenced him to become a Catholic. By the time Fawkes had reached the age of 21, Fawkes had sold his inheritance and had joined the Catholic forces fighting in the Low Countries.
For twelve years Fawkes served in the Militia in the Netherlands. As a trained miner, he was highly skilled with gunpowder and in the practice of tunnelling. During his service, Fawkes was actually at the siege of Calais and in 1603, Fawkes sought counsel with King Philip II in Spain on the Plight of English Catholics. It was there, that he met with Christopher Wright, with whom he attempted to obtain Spanish support for an invasion of England.


On April 25th 1604, Fawkes arrived in England with Thomas Wintour and in May 1604 he joined the Gunpowder Plot with Robert Catesby at The Duck and Drake Inn, with the express intention of destroying the Palace of Westminster, the Houses of Parliament and King James I.
Firework History
Fawkes was subsequently captured at around midnight on November 4th and was brought before the Privy Council on November 5th. On November 7th, after several sessions of severe torture and under great duress, Fawkes finally admitted that the conspirators had planned to free Sir Walter Raleigh and other Tower of London prisoners by blowing up Parliament with a large cache of Gunpowder.
This was Fawkes' acknowledgment that he had only been foiled in his objectives by the will of God. Fawkes only revealed the identity of his co-conspirators under extreme torture on November the 9th, but only after he was told that some had already been arrested by the authorities. He was finally hung, drawn and quartered which was the traditional punishment for traitors, on January 31st 1606.
Guy Fawkes was hung until he was half dead and then his genitals were cut off and burned in front of him. Whilst still alive, his heart and bowels would be removed from his body, he would be decapitated and his limbs removed from his body. Finally, his body parts would be publicly displayed and left for the birds to eat. All but one of his co-conspirators dies this way. Francis Tresham died of illness in the Tower in December 1605
In 1605 on the anniversary of Guy Fawkes and the Gunpowder Plot being foiled, bonfires were lit to burn effigies of Guy Fawkes and fireworks let off in defiant celebration all over London and within a couple of years this was a national celebration. To this day Guy Fawkes is remembered each year on November 5th for his audacious attempt to blow up the Houses of Parliament and nearly successful act of ultimate traitor ship.
___________________________________________________________________________________________________________________________________________________________________________________________________________