Home | Peek Electronics | Peek Fireworks | Peek Helicopters | GCHQ Competitions | Enigma Machines
Dennis Kenyon's Aviation Bureau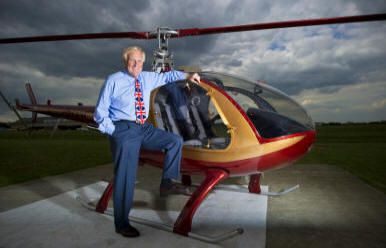 Helicopter: Rotorway G-KEVL owned and piloted by Kevin Longhurst
Dennis Kenyon is an ex-Royal Air Force 'Fast Jet' pilot who has traded in helicopters for 40 years. In the military he flew many service types from the basic Tiger Moth trainer, the charismatic De Havilland Chipmunk, the twin-Cheetah engined Airspeed Oxford, and in the multi-engine category he practiced bombing and navigation techniques on the Vickers Varsity and Avro's mighty four-engine Lincoln.
He converted to Jets at Weston Zoyland in 1954 flying Britain 's first combat jet, the famous Gloster Meteor Mk V111 and single-seat Mk1V. Later he qualified as a 'Combat Star' pilot in the English Electric Canberra B2 and T4 series. Other Jet types flown included the DH Vampire T11 and the Hunter Mk7 with further experience on the Percival Pembroke, the Hastings and the runabout Anson. He has accumulated 14,440 flying hours on 32 differing types of helicopter and 58 fixed wing types training around 200 pilots and selling over 300 aircraft.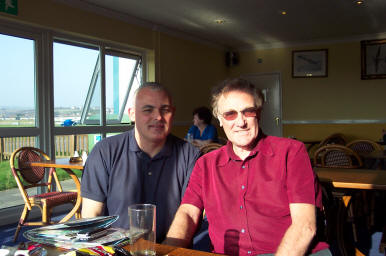 Today, Dennis is a freelance flying instructor, display pilot, aviation writer, published author and columnist. He writes for several aviation magazines. His latest book is called "Dangerous Appointment" and is available to download on Amazon's Kindle £3.00. To read current articles please contact: 'FLYER' at Seager Publishing. (www.flyer.co.uk)
In 1992, Dennis became a world helicopter champion having won the 'Freestyle' event at RAF Wroughton. In more recent years he achieved a third place at Austria in 2002 and a fourth place in Germany 2008.
Readers can buy Dennis' specialist display video "The Helicopter Experience" which contains a series of displays by Dennis and other leading display pilots. The proceeds of sale help support the 'Dennis Kenyon Junior' scholarship. Please see details on this site.
Dennis Kenyon is a CAA approved Flying Instructor (FI) and has been instructing since 1974. He is especially experienced on the Enstrom 280 & 480, Sikorsky 300 series, MD 500 & 520 Notar and Bell 's wonderful old Jetranger series (See more details on our dedicated training page.)
He is the holder of the CAA ATPL (Air Transport Pilot Licence ) for both fixed wing and helicopters and has taken part in many feature films and TV programmes, such as 'Black Hawk Down', 'Goldeneye', 'Magellan 2000', 'Rollerball', 'Inspector Morse' and 'To the Manor Born'.
In 2000, Dennis was awarded the CAA's 'Flying Safety Award' for landing an Enstrom 280C Shark safely and without damage following a Tail Rotor failure at Biggin Hill." In 2011, Dennis was awarded the Royal Aero Club's 'Diploma' in recognition of his long flying career and his services to the aviation industry.
British Helicopter Championships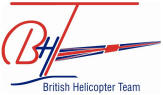 The HCGB is delighted to announce The Royal Aero Club of the United Kingdom has voted for the HCGB to hold the prestigious Queen's Cup for 2017. The competition will be held at Heli UK Expo from June 1st to 3rd and the Cup will be awarded to the British winners of the event.
___________________________________________________________________________________________________________________________________________________________________________________________________________
HQ Aviation
Quentin Smith (captain Q) is renowned as one of the worlds most experienced Helicopter Pilots. Having circumnavigated the globe twice in a Robinson R44, flown to both the North and South Pole, an advanced CAA Instructor & Examiner with over 10,000 hours. also a World Helicopter Champion.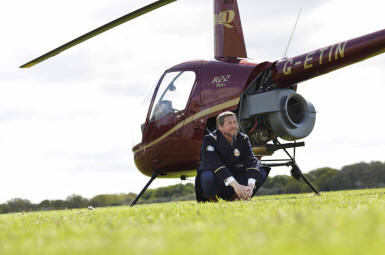 Helicopter World Championships, Russia 2012 - Quentin and Chris Bull flew together in the championships helping bring home the Silver Medal. Quentin also won the freestyle event naming him Helicopter Freestyle World Champion for the second time.
Quentin Smith and Chris Bull are the founders of HQ Aviation, based in two locations HQ USA in Orlando and HQ UK located at Denham Aerodrome.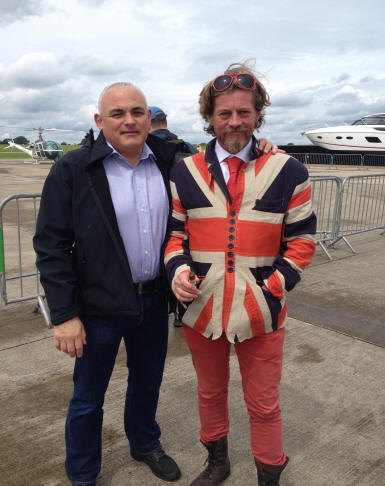 Irina Didenko from Russia WON the
Heli UK Expo Challenge Cup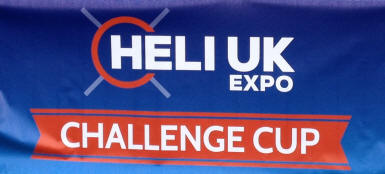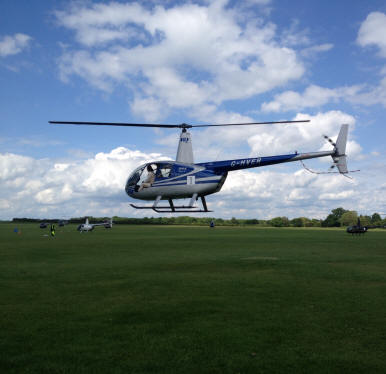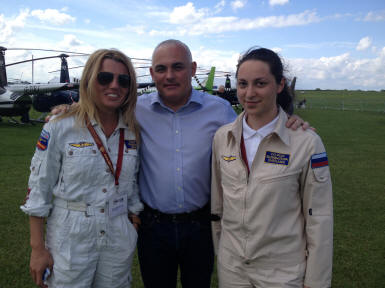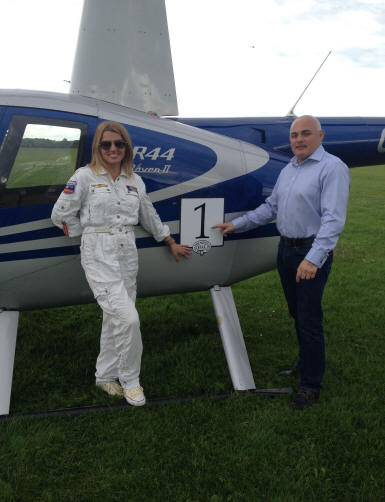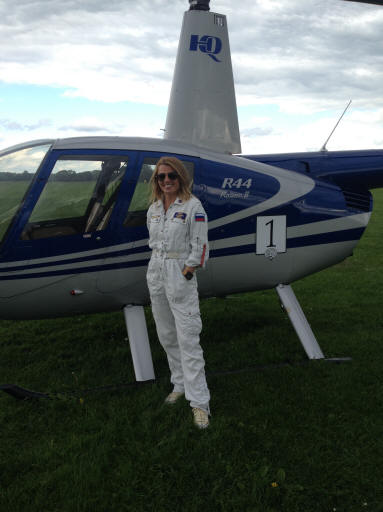 1st Place
Irina Didenko
UK Challenge Cup 2014
Irina Didenko lives in the Novosibirsk region of Russia, Irina has only been flying for two years and in her first year managed to win a major title in the Belgian Open Championships 2013.